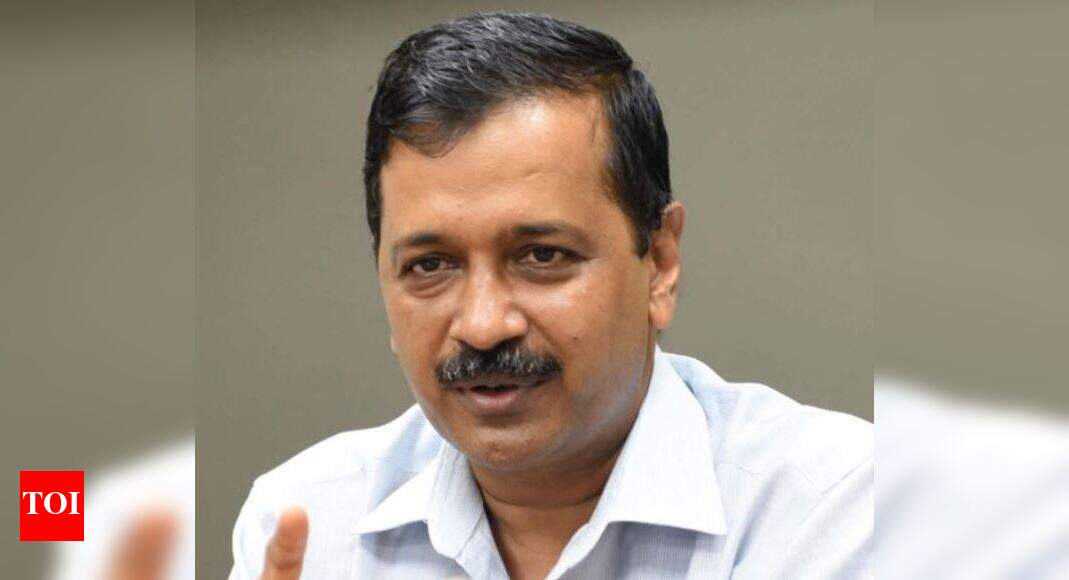 NEW DELHI: In a major outreach with farm leaders, Delhi chief minister Arvind Kejriwal has planned a lunch with farmer leaders at the Delhi assembly on Sunday afternoon.
Farm laws and other issues related to the farmers would be taken up in the meeting. During the meeting, the CM wants to discuss the issues of the farmers with the protesting leaders with regards to the three contentious farm laws passed by the central government last year and other issues concerning the farmers.
An official said that CM will meet the farmer leaders over lunch at the Delhi assembly. "Three farm laws and other issues concerning the farmers will be discussed in the meeting," said the official who did not want to be quoted.
Farmers from different parts of the country particularly north India erupted in protests soon after the laws were passed. They marched to Delhi to flag their grievances and made Delhi the centre of protests after they camped at different borders of the capital. Currently they are camping at Singhu Border, Ghazipur Border and Tikri Border for nearly three months.
Aam Aadmi Party has been supporting the farmers and backed their demands for repealing the farm laws.
Kejriwal tore copies of the three farm laws inside the Delhi assembly in December to express his opposition to the laws. Kejriwal said he was doing so because he cannot betray the farmers and soldiers of the country and demanded that the laws be repealed immediately. The Delhi assembly also passed a resolution against the three farm laws.
The Delhi CM said the farm laws bring no advantage to the farmers and added that the laws will make it very difficult for the farmers to sell their products at reasonable rates because the new farm laws will benefit some capitalists.
There is no breakthrough in Centre's dialogue with the farmers leaders over the farm laws. The two have held 11 rounds of talks so far but all the talks have remained inconclusive because the farmers are not ready to accept anything less than repeal and the central government is not in the mood the repeal the laws. Centre has maintained that the laws will reform the agriculture sector.