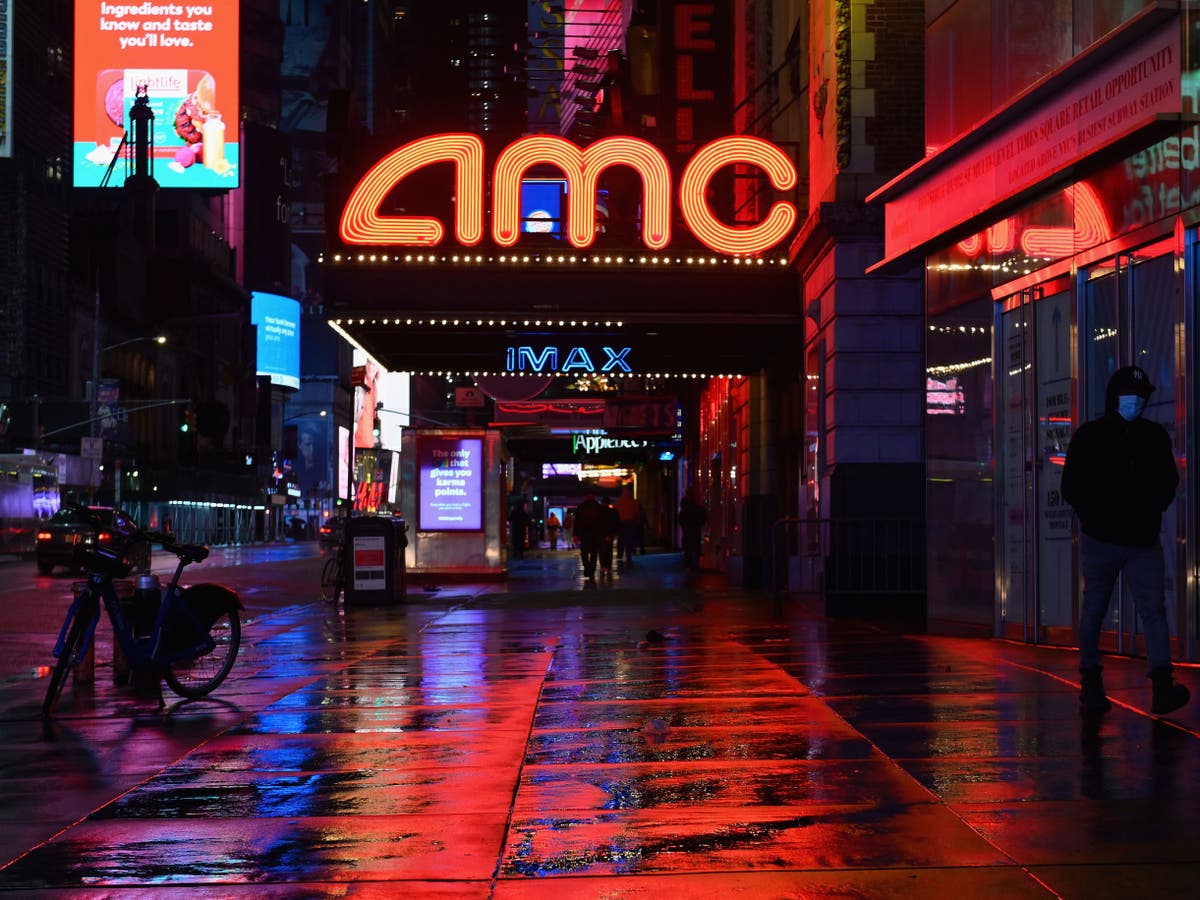 New York City movie theatres will be allowed to reopen at 25 per cent capacity on 5 March, Governor Andrew Cuomo said Monday.
No more than 50 people will be allowed to be in the same theatre and masks, social distancing and other public health protocols like air filtration and assigned seating will be required.
Purification standards previously defined by the Department of Justice will also have to be followed.
No Covid-19 testing will be required like at Madison Square Garden and Barclay's Center, which will open later this month, Deadline reported.
New York City, one of the epicentres for the pandemic in its early stages, will have to adhere to the same rules that the rest of New York State movie theatres has since they reopened in October.
The pandemic has clobbered the movie theatre industry, with the situation being particularly bad in New York City, one of the largest markets for movies in the country. Theatres will have been closed for nearly a year when they are finally allowed to reopen, closing their doors as the virus spread like wildfire in the city in mid-March 2020.
Other indoor businesses have been allowed to reopen, like restaurants, museum and bowling alleys, but Mr Cuomo was hesitant to open up movie theatres, fearing that the closed-off rooms with people sitting in close proximity to each other with poor airflow would aid the virus to spread more easily, according to The New York Times.
Mr Cuomo previously announced that other indoor amusement centres would be allowed to reopen at 25 per cent capacity on 26 March. Outdoor amusement parks will be allowed to open in April, at 33 per cent capacity.
Mr Cuomo also said that guidelines are being developed for the reopening of pool and billiard halls after New York state lost a lawsuit filed by operators of pool halls. Businesses in this area will be allowed to open at 50 per cent capacity, with mask-wearing being required.
Covid cases peaked in January and remain painfully high in the state, with an average of 38 cases per 100,000 residents over the last week as of Sunday, The Times reported. Only South Carolina has a higher per capita average in the United States.